Dog Walking & Pet Sitting Testimonials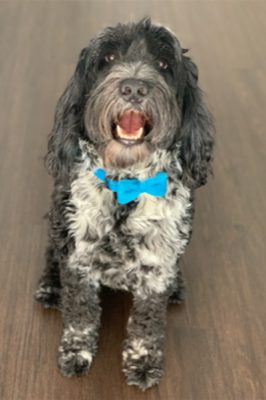 Oliver
About four years ago, a neighbor of mine introduced me to Royal Dog Walking. As a family with two parents working full time and children busy with school and activities, we needed someone reliable to take care of our beloved Portugese Water Dog, Oliver. When we first contacted Diana, we were so thrilled with how reliable and loving and caring she was.
As the years have gone on, we firmly believe that Oliver LOOKS FORWARD to Diana and her other walkers coming. She takes him for a nice long walk, allows him to relieve himself, gives him fresh food and water, and pets and loves on him for the 30 minutes she's with him. In our family, we often joke how Oliver's favorite person in the world is Diana, and when we sometimes see her on the street walking other dogs, he goes absolutely WILD for her!!!
Now that both of our children are in college, and we are down to two caregivers for Oliver, there have been times when personal and work issues have come up, and I have been able to get Diana to come take Oliver for his walk on very short notice or on the weekend. It gives us such peace of mind knowing she is there, and knowing how much she truly LOVES our "boy", as well as the many other pets she cares for. She often sends us pics of Oliver, and she has such a gift in capturing his essence (and he poses for her as if he were a paid doggie model, lol)!
I cannot say enough wonderful things about Diana and Royal Dog Walking
Royal Dog Walking is incredibly reliable, loving and caring, and I trust their implicitly in my home, and with our pet. She has often tipped me off to potential medical issues with Oliver, and gives great detailed reports of what has gone on during his walk. Diana has truly become part of the family, and we really rely on her! If you ever are in need for occasional or regular pet walking/caring for services, I cannot recommend Royal Dog Walking more highly! I give it 10 stars out of 5 J!!! I can't imagine ANYONE cares for animals with as much genuine love and gentleness as Diana and her team at Royal Dog Walking!
– Julie Littky-Rubin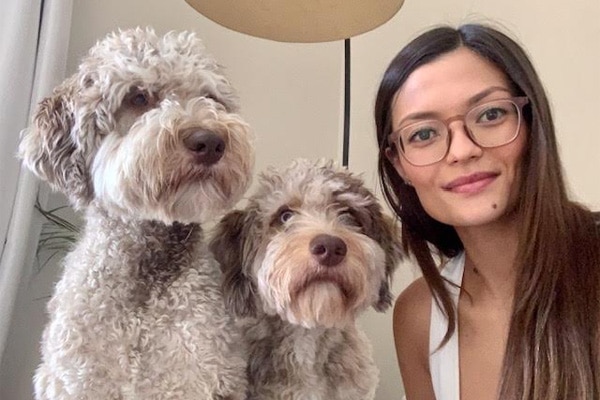 Charley & Leo
Do yourself a favor, stop looking for a dog walker and hire Royal Dog Walking. I can promise, you will not be disappointed! You will feel like you can't live without them for the rest of your life. I have two Aussiedoodles and I wouldn't trust them with anyone else. Royal Dog Walking is dependable, loyal, trust-worthy, loving, kind and compassionate about everything they do. They are so good, if I had a child I would hire them to help me full-time with my baby!!
Royal Dog Walking goes above and beyond in every aspect.
Along with this, keeping them safe and cleaning their bowls daily (BIG THANKS!) and keeping me in the loop if there is anything to be aware of. Royal Dog walking makes sure the house is safe so they can't get into any trouble and are usually available in the moment of one text message. The communication is fast, reliable, and efficient. I mean, we don't even want to move because we know we won't find anyone nearly as great as them. Thank you for all that you do. Charlie, Leo, Patrick and I appreciate Royal Dog Walking more then we could ever express and consider them more like family than anything else!
– Collette Biggie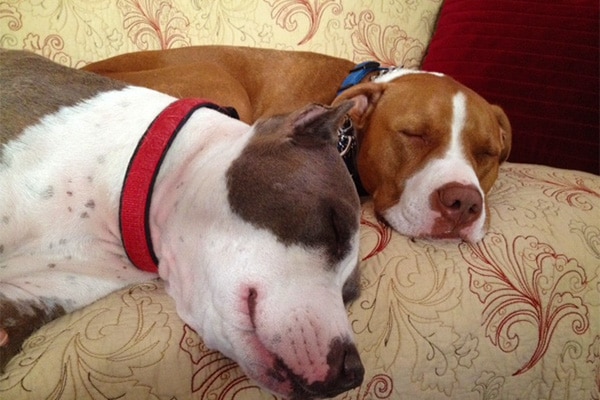 Duke & King
We have had the pleasure and good fortune to be using Diana's Royal Dog Walking service for about 2 years. Prior to being referred to Diana by a coworker we struggled with finding someone to take care of our two rescue mixes. We had to severely limit our travel plans. They are very sweet but have "personalities" and are spoiled (as they should be). Diana met them and it was instant chemistry. She immediately knew just how to manage them. They love her and we never worry now when we go out of town. She provides great updates with photos when we are gone. Diana is professional, knowledgeable, reliable and flexible. We recommend this Service without hesitation!
– Robert Bartucci
Our dog walking & pet sitting testimonials speak for themselves!
Become a Royal Dog Walking client today with by filling out our form!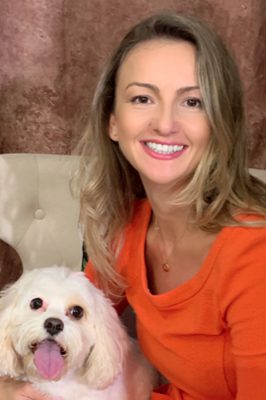 Izabella
Working with Diana and Royal Dog Walking has been exceptional! I have the freedom to pack up and leave on trips on short notice and not have to worry about my dog because Diana will take care of her. My dog Izabella loves seeing Diana and spending time with her. Diana makes sure that Izabella has enough food and water, and she even bought her a bag of food while I was out of town. It's a great feeling to not have to worry about your pet.
Diana is trustworthy and caring. She has been caring for my dog since we moved to Jupiter area earlier this year. Royal Dog Walking is a great company thanks to Diana and her hard work with pets. She will recommend grooming services, and anything else your pet might need. I am happy to have got to know her, and Izabella is happy to have Diana as a pet sitter.
– Dijana Delibegovic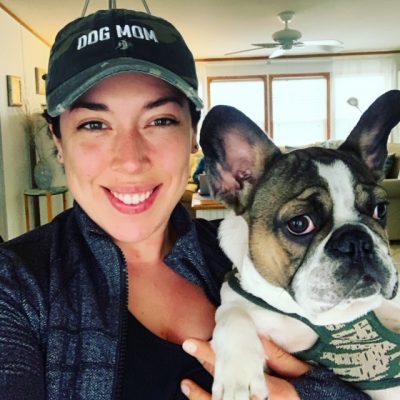 Bubba
Five star service! ☆ ☆ ☆ ☆ ☆
Royal Dog Walking meets with you and your furry friend to get acquainted and experience your routine. You download the app and schedule needed walks for the week. I cannot express how much it means to us that they put all the love and care as if bubba was their own. Bubba's doing great with his commands sit and stay and paw… even high-five. If you're looking for pet service, you have found the one!!! Highly recommend and trusted by rob and I … and loved by Bubba.
– Julie Marsden 
Leave Us a Testimonial!
Visit the link below to share your experience with others on Google!