My Name is Diana Castilloux
Owner & Founder of Royal Dog Walking Pet Sitting
Proudly serving Jupiter and Palm Beach Gardens, Florida since 2007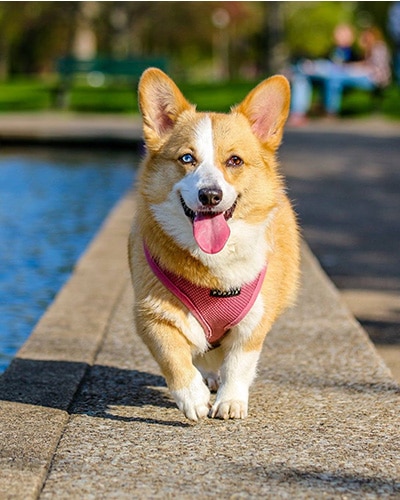 Learn About Royal Dog Walking: Our Story
While growing up in Europe, from a young age, I was always loved animals. Being very shy, I would prefer to make deep connections & close bonds to animals because of the unconditional love they shared with me. That connection would lead to me spending a lot of my time volunteering at the zoo. Wolves and bobcats were the ones I worked with the most! Even during all my time volunteering, I didn't know that this would be my calling. Where I grew up in Europe, it was not common for anyone to make a career out of caring for animals (dog walking or pet sitting). Even after moving to America, I was still unaware of this profession
It wasn't until I was leaving for a vacation cruise that I realized this was a common problem that I could solve for others. Usually, my pets would come with me wherever I went. A cruise was a new obstacle! I struggled to find the right pet sitter that I truly felt comfortable with and trusted. Would they give my babies the love and attention they needed while I was gone? Was this someone I could trust? And what experience did this pet sitter have?
This vacation opened my eyes to the problems with trying to find a reliable and trustworthy pet sitter. I realized I could help other families with the same issues. My extensive experience allows my clients to have ease of mind because their animals are in good hands. Whether my clients are going on vacation, working long work hours, or have last-minute emergencies, they know they can count on me. Being as detailed as I am with any pet, I make sure that my crew follows the same level of love and care!
Royal Dog Walking & Pet Sitting isn't just a job to me
Caring for animals gives me so much love and joy. It is my true passion to care for animals, and I can't imagine doing anything else in my life without my furry friends!
Recreation and Leisure
In my free time, I enjoy walking in the park, practicing yoga, and taking photos of animals. Nature, animals, and having a healthy lifestyle are all essential parts of my life.
Practicing yoga helps keep me grounded and gives me unimaginable peace and tranquility. A plus to yoga is it keeps me young and healthy! I am interested in anything health-related. I love to capture the uniqueness and special moments with animals through photography. Sharing these moments with my clients always put a smile on their face while they're away!
I firmly believe animals are here to teach us unconditional love and also teach us how to live in the moment. Life is too short; why not do something you are genuinely passionate about!
My passion
My passion is educating people on issues that still occur today surrounding animal cruelty and overall wellbeing. Being strong advocates against animal cruelty, we believe that we must be the voices to stand up against those who mistreat them. All animals feel pain, from dogs to farm animals, and they need to be treated with love and respect equally. I believe that you can tell a lot about a person based on how they treat animals. By educating and providing the proper resources for the appropriate care and treatment of animals, we believe that the world would be a better place.
What sets us apart
What sets us apart from other pet sitters is that this is not just a job or business. Pet sitting is our passion and our life. The animals we care for are family to us, and we love them as our own.
Thank you for visiting our website and taking the time to learn what we are all about! We look forward to hearing from you and welcoming you to our extended family! You can join us by filling out our easy-to-use online form below!